in the past two weeks i've been dragging myself to complete the prompts, and i've got to admit… i didn't enjoy it so much. there's something about writing that when it comes to you naturally, it's so seemingly beautiful.
i gotta say that the pieces explosion from week 1 and dice from week 2 came to me 'naturally' if having inspiration at 1 am counts then yes very natural.
so i've been thinking about what 'writing form' would be enjoyable to take on and since math hasn't been exactly the nicest, i've been meaning to keep these pieces short. of course i could go for poetry
but i found
myself
just using
the formatting
and not really
writing
the poetry
just like
now
ehe
so what i've really written is just short pieces with messy formatting – but boy did i have the time of my life doing them because i'm lazy
also i guess i should mention that i went back to being kinda dark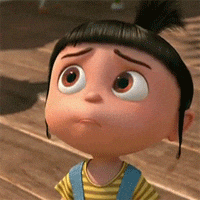 don't worry there's a bit of fluff
: )
𝚊𝚞𝚐𝚞𝚜𝚝 𝟷𝟻𝚝𝚑
Lie
Learned not to
mind the sting,
or the cuts
your voice inflicted
onto my skin.
Had to pretend
that what you said
didn't bother me.
Didn't matter.
Because it wasn't
supposed to.
Who cared anyways?
But it was the same
game.
Getting old.
And my mind dared
to scream,
for every word you
said was just a
lie.
✰ ✰ ✰
half a month down! * kinda * for ' lie ' the way i approached it is kinda cliche but i hope it was still ok!
𝚊𝚞𝚐𝚞𝚜𝚝 𝟷𝟼𝚝𝚑
𝗥𝗮𝗶𝗻.
Sunshine onto my skin, and quiet peace rain had to offer were always my answers when asked what the best feelings in the world were. They found it to be an unusual combination; how could someone like opposites? But I knew they were different, and although that didn't mean they were wrong – they just didn't understand.
The rain was mysterious, and I strived to wonder if there was meaning behind it? It couldn't just be a phenomenon or how my teacher called it, the water cycle. How plain – it didn't deserve that. The quiet pitter patter against the window was comforting – it gave off a presence that other days lacked. Small house standing alone but when the rain came, each drop that dragged against the window was a reassurance.
I loved it for its perspective. Turning the skies dark and gray, it showed the world behind it's mask. Behind what we were taught as kinds, innocence faded. I saw beauty in it, as the next day the flowers bloomed and trees stood up taller. Not everything was somber. I knew it now.
And as I would breath in the sweet smell of petrichor lifting with up, the rain falling down on me was no longer a burden but a gift.
✰ ✰ ✰
i've always loved the rain. it's the a breath of fresh air the environment of my home can never really provide – and the sense of peace it give off is oddly calming.
𝚊𝚞𝚐𝚞𝚜𝚝 𝟷𝟽𝚝𝚑
𝒲𝒶𝓇.
Lights going off.
Pain,
Anger,
Revenge.
So many emotions
all at once.
And I finally
realized
that it wasn't you,
it was me
I could feel
every bit
of the hurt.
For it was
my mind
that was always
at war.
✰ ✰ ✰
even the little things can spark this, or days of stress. and that's alright… it's just how we react.
𝚊𝚞𝚐𝚞𝚜𝚝 𝟷𝟾𝚝𝚑
𝑵𝒂𝒕𝒖𝒓𝒆
" Don't you see it?" she lifted her fingers to the sky, moving them like they were being surrounded by the wispy clouds.
" No," I sighed.
" Hope," her eyes lightened up, " It's pretty,"
I shook my head slightly. I couldn't blame her really, it was in her nature. I wish I had that kind of beautiful thinking.
✰ ✰ ✰
another word for beautiful thinking is eunoia which in a way means to have good intentions – this is a motivator, i even have a sticker of it on my laptop hehe ; )
i know i've talked about taking something ordinary and seeing something 𝓌𝑜𝓃𝒹𝑒𝓇𝒻𝓊𝓁 in it but this is just another example. the flower in the picture is surrounded by a gloomy background, it even seems to be shriveled but in a way it looks pretty if you have that kind of perspective.
wow that was kinda… mature???
goodness gracious what has happened
𝚊𝚞𝚐𝚞𝚜𝚝 𝟷𝟿𝚝𝚑
𝐃𝐢𝐬𝐚𝐬𝐭𝐞𝐫
The waves consumed their things and snatched their seashells. They saw the ugly, cold, biting waters surround their feet and they ran. The way it stirred was unpleasant, they wished it would get away. They called it a disaster.
The sand didn't think so. It rushed out to meet the waves willingly, whispering reassurance. It couldn't understand the people, for it was them who were the disasters, not being able to accept the sheer beauty of something so different.
✰ ✰ ✰
this reminds me of the quote
Even after all this time the Sun never says to the Earth, ' You owe me'

Hāfiz
today is the day i become responsible and knowledgeable nooo
𝚊𝚞𝚐𝚞𝚜𝚝 𝟸𝟶𝚝𝚑
Rescue
She spent hours moving the pencil about the paper. Anything to get the perfect oval. She was determined to do it on her own, discarding the stencils and tracers. She was perfectly capable of her own rescue – she knew.
Hours turned into days, as the shape filled with shades of sharp red. Her hands shook as she filled in invisible details that even she couldn't see.
The pen moved in a fluent motion as she drew a thin line. Heart beating as she stood back to admire it. Nothing looked more perfect than the sweet promise of a different future.
Clutched the sketchbook to her chest, she stepped outside. She held the book up to the dismal sky, they always said it was unfathomable. But as she looked at it more, she saw the balloon jump from the paper. She reached for the string, saying nothing as the ground hung beneath her.
✰ ✰ ✰
this was inspired off how when you use your imagination anything can be possible ~
* this is also inspired off stories that you might have read where a magical pen brings things to actual life, except here it's purely her imagination!*
𝚊𝚞𝚐𝚞𝚜𝚝 𝟸𝟷𝚜𝚝
𝙸𝚗𝚔
Funny how
ink

can write

the one word
which could

lead to 
endless possibilities
if not spilt.
✰ ✰ ✰
ahh opportunity slips away yet again
ok so i tried to be poetic just ignore me
ok so i know i've said this before but i loved the idea of writing short pieces instead of lengthy ones ( looking at you weeks 1 and 2 ) and quite honestly i think i'll rap up the month with a few more of these ( next week of course my brain needs a break please )!
also yeah the formatting for this was a bit weird but at least there's no more tedious scrolling
ok
please continue to support the black lives matter community. this is not trend. it only takes a few seconds to sign, and a few minutes to docate / educate yourself but the difference it makes can't be measured!

Major list for BLM protests, petitions, and resources to educate yourself

Major Docs List of BLM Resources

★ ★ ★

How you can help those in Lebanon

Donate for free

★ ★ ★

please take the time to educate yourself on other issues around the world and see what you can do to help.

List of issues in the world

Petitions on issues around the world ( don't donate to change.org itself )
have a wonderful day and stay safe ❤