i'm obviously very excited about this ( being my first award ) and am thrilled about the q & a! this is a wonderful way to spread positivity!
anyways i want to thank @Top Tamil Talk for nominating me – i'm so grateful to be a part of this community 😁 make sure to check them out: their blog is very informative for anyone who is interested in the lovely Tamil culture.
ok i just can't wait so…
𝚛𝚞𝚕𝚎𝚜
Thank the blogger who nominated you for this award
Make sure to list the rules and post a photo of the award logo
Answer the 11 questions that your nominator asked you
Nominate 11 other bloggers and ask them your own 11 questions
Notify your nominees by commenting on one of their recent posts
thank you again to wonderful person behind Top Tamil Talk and to the amazing person who started this!
𝚚 & 𝚊
yay!
𝟷) 𝚑𝚘𝚠 𝚖𝚊𝚗𝚢 𝚕𝚊𝚗𝚐𝚞𝚊𝚐𝚎𝚜 𝚍𝚘 𝚢𝚘𝚞 𝚔𝚗𝚘𝚠? ( 𝚜𝚙𝚎𝚌𝚒𝚏𝚢 𝚢𝚘𝚞𝚛 𝚗𝚊𝚝𝚒𝚟𝚎 𝚕𝚊𝚗𝚐𝚞𝚊𝚐𝚎 )
English is one of course ( i was born and currently live in America ). my native language is Hindi which i attempted to learn when i was about 7 or 8 but never really got the hang of it. so as of now i can have a conversation in Hindi but with a lot of mistakes which often leaves me a bit embarrassed! i'm trying to learn French ( c'est amusant! ) but i don't keep up with it so much anymore since i've gotten busy. i've also signed up for Spanish in my school – which i hope i'll get to learn when it starts.
𝟸) 𝚠𝚑𝚎𝚛𝚎 𝚍𝚘 𝚢𝚘𝚞 𝚜𝚎𝚎 𝚢𝚘𝚞𝚛𝚜𝚎𝚕𝚏 𝚒𝚗 𝚝𝚑𝚎 𝚗𝚎𝚡𝚝 𝟻 𝚢𝚎𝚊𝚛𝚜?
hmm this one i actually don't know! the future is always changing and i along with it so it's never certain for me. maybe as a successful tennis player winning a tournament or two – but it's definitely hard work. wherever i am in 5 years i really do hope all is well
𝟹) 𝚠𝚑𝚊𝚝 𝚍𝚘 𝚢𝚘𝚞 𝚕𝚘𝚟𝚎 𝚝𝚘 𝚍𝚘 𝚠𝚑𝚎𝚗 𝚢𝚘𝚞 𝚏𝚎𝚎𝚕 𝚜𝚝𝚛𝚎𝚜𝚜𝚎𝚍/𝚍𝚎𝚙𝚛𝚎𝚜𝚜𝚎𝚍?
over the past few months this has been happening a lot where i've been stressed on many occasions and i find that my classic solution is taking a nap. seriously. usually when my mind has been set on fire i end up being too exhausted – mentally and physically and i feel that lying down ( even if i don't feel like sleeping ) just helps. another thing i love to doing is watching a video from a youtube channel i love or fangirling ( am so weird ) which calms me down and actually makes me feel happy and safe. however when i can't do that – napping is my to go.
𝟺) 𝚍𝚘 𝚢𝚘𝚞 𝚑𝚊𝚟𝚎 𝚊𝚗𝚢 𝚘𝚕𝚍 𝚑𝚊𝚋𝚒𝚝𝚜 𝚝𝚑𝚊𝚝 𝚢𝚘𝚞 𝚠𝚎𝚛𝚎 𝚗𝚎𝚟𝚎𝚛 𝚊𝚋𝚕𝚎 𝚝𝚘 𝚐𝚎𝚝 𝚛𝚒𝚍 𝚘𝚏?
at first i would say no – but i'm sure there are some. and after thinking a bit, yes i do! :
➵ getting distracted – i literally can spend hours on the internet avoiding homework but don't we all?!
➵ writing small – i always got yelled at for writing tiny ᵇᵘᵗ ⁱ ʲᵘˢᵗ ˡᵒᵛᵉ ʷʳⁱᵗⁱⁿᵍ ᵗⁱⁿʸ
𝟻) 𝚍𝚒𝚍 𝚢𝚘𝚞 𝚑𝚊𝚟𝚎 𝚊𝚗𝚢 𝚋𝚒𝚐 𝚌𝚑𝚊𝚗𝚐𝚎𝚜 𝚒𝚗 𝚢𝚘𝚞𝚛 𝚕𝚒𝚏𝚎 𝚍𝚞𝚎 𝚝𝚘 𝚝𝚑𝚎 𝚙𝚊𝚗𝚍𝚎𝚖𝚒𝚌? 𝚒𝚏 𝚢𝚘𝚞 𝚍𝚘, 𝚠𝚑𝚊𝚝 𝚊𝚛𝚎 𝚝𝚑𝚎𝚢?
the fact that we couldn't interact due to the pandemic or had to keep it to a minimum changed me a bit. i wouldn't say it was a big change but i know for a fact im now an ambivert when i used to be an extrovert.
there were some other major things that happened, concerning toxic relationships with my family and stepmom due to the fact that quarantine kind of forced us together. this caused some issues and mental health problems but i don't want to get too much into it.
𝟼) 𝚠𝚑𝚊𝚝 𝚒𝚜 𝚢𝚘𝚞𝚛 𝚏𝚊𝚟𝚘𝚛𝚒𝚝𝚎 𝚖𝚘𝚟𝚒𝚎 𝚊𝚗𝚍 𝚠𝚑𝚢?
dr. strange right away! i'm a huge marvel fan and loved the new idea of introducing magic to the fandom. it's actually kind of funny that i wrote an essay on it for a speech camp a year ago ( in that same essay i claimed i was a marvel fan but proceeded on saying Aquaman was marvel – but in my defense i was just got into the fandom haha ) so here's a little bit of it explaining why dr. strange is my favorite: 𝖣𝗈𝖼𝗍𝗈𝗋 𝖲𝗍𝗋𝖺𝗇𝗀𝖾 𝗈𝖿𝖿𝖾𝗋𝗌 𝖺 𝗏𝖺𝗋𝗂𝖾𝗍𝗒 𝗈𝖿 𝗍𝗁𝖾𝗆𝖾𝗌. 𝖭𝗈, 𝖨'𝗆 𝗇𝗈𝗍 𝗍𝖺𝗅𝗄𝗂𝗇𝗀 𝖺𝖻𝗈𝗎𝗍 𝖺 𝗍𝗁𝖾𝗆𝖾 𝗒𝗈𝗎 𝗐𝗈𝗎𝗅𝖽 𝗁𝖺𝗏𝖾 𝖿𝗈𝗋 𝖺 𝗉𝖺𝗋𝗍𝗒, 𝖻𝗎𝗍 𝗍𝗁𝖾 𝗈𝗏𝖾𝗋𝖺𝗅𝗅 𝗅𝖾𝗌𝗌𝗈𝗇 𝗀𝖺𝗂𝗇𝖾𝖽 𝖿𝗋𝗈𝗆 𝗍𝗁𝖾 𝗆𝗈𝗏𝗂𝖾/𝖻𝗈𝗈𝗄. 𝖲𝗎𝗋𝖾 𝖾𝗇𝗈𝗎𝗀𝗁, 𝗂𝗇 𝗆𝗈𝗌𝗍 𝗌𝗎𝗉𝖾𝗋𝗁𝖾𝗋𝗈 𝗆𝗈𝗏𝗂𝖾𝗌, 𝗍𝗁𝖾 𝗍𝗁𝖾𝗆𝖾 "𝖽𝗈𝗇'𝗍 𝗀𝗂𝗏𝖾 𝗎𝗉" 𝗉𝗈𝗉𝗌 𝗎𝗉 𝖺 𝗅𝗈𝗍. 𝖲𝗈 𝗒𝖾𝗌, 𝗍𝗁𝗂𝗌 𝗍𝗁𝖾𝗆𝖾 𝗂𝗌 𝖾𝗏𝗂𝖽𝖾𝗇𝗍 𝗂𝗇 𝖣𝗈𝖼𝗍𝗈𝗋 𝖲𝗍𝗋𝖺𝗇𝗀𝖾'𝗌 𝗆𝗈𝗏𝗂𝖾. 𝖧𝗈𝗐𝖾𝗏𝖾𝗋, 𝗐𝖾 𝖺𝗅𝗌𝗈 𝖿𝗂𝗇𝖽 𝗍𝗁𝖾 𝗍𝗁𝖾𝗆𝖾 "𝗂𝗍'𝗌 𝗇𝗈𝗍 𝖺𝗅𝗅 𝖺𝖻𝗈𝗎𝗍 𝗒𝗈𝗎" 𝗂𝗇 𝗍𝗁𝖾𝗋𝖾 𝗍𝗈𝗈. 𝖶𝗁𝖺𝗍 𝗍𝗁𝗂𝗌 𝗍𝗋𝗎𝗅𝗒 𝗆𝖾𝖺𝗇𝗌 𝗂𝗌 𝗍𝗈 𝗉𝗎𝗍 𝗈𝗍𝗁𝖾𝗋𝗌 𝖺𝗋𝗈𝗎𝗇𝖽 𝗒𝗈𝗎 𝖻𝖾𝖿𝗈𝗋𝖾 𝗒𝗈𝗎𝗋𝗌𝖾𝗅𝖿.
i am. so. weird.
anyways my three main reasons were 1) unique powers + character development made Stephen Strange my favorite so it makes sense the movie would be too. 2) unique themes 3) unique storyline. it is just so unique!
i'm going to stop before i give another essay on it. so sorry
𝟽) 𝚊𝚛𝚎 𝚢𝚘𝚞 𝚊𝚗 𝚎𝚊𝚛𝚕𝚢 𝚋𝚒𝚛𝚍 𝚘𝚛 𝚊 𝚗𝚒𝚐𝚑𝚝 𝚘𝚠𝚕? 𝚠𝚑𝚢?
i'm a night owl! my reasoning has always been that no matter what time i fall asleep at i'll never manage to wake up early unless i'm jet lagged or something ya know. i'm not even joking when i say i could fall asleep at 8 at night and still wake up at 10 in the morning + be tired. why??
𝟾) 𝚍𝚎𝚜𝚌𝚛𝚒𝚋𝚎 𝚜𝚘𝚖𝚎𝚝𝚑𝚒𝚗𝚐 𝚝𝚑𝚊𝚝 𝚠𝚘𝚞𝚕𝚍 𝚖𝚊𝚔𝚎 𝚢𝚘𝚞 𝚛𝚎𝚊𝚕𝚕𝚢 𝚊𝚗𝚐𝚛𝚢?
i'm not really sure! but i guess i feel uncomfortable when people turn hypocritical!
𝟿) 𝚑𝚘𝚠 𝚏𝚞𝚗𝚗𝚢 𝚊𝚛𝚎 𝚢𝚘𝚞? ( 𝚛𝚊𝚝𝚎 𝚢𝚘𝚞𝚛𝚜𝚎𝚕𝚏 𝚏𝚛𝚘𝚖 𝟷 𝚝𝚘 𝟷𝟶 )
i feel very weird rating myself but maybe a seven? though i 100% know i try to be funny!
𝟷𝟶) 𝚍𝚘 𝚢𝚘𝚞 𝚌𝚊𝚕𝚕 𝚢𝚘𝚞𝚛𝚜𝚎𝚕𝚏 𝚊 𝚌𝚕𝚎𝚊𝚗 𝚘𝚛 𝚖𝚎𝚜𝚜𝚢 𝚙𝚎𝚛𝚜𝚘𝚗? 𝚠𝚑𝚢?
a clean person! i try to be aesthetic with my room and i can't never see that with a messy environment. i also feel better and more relaxed in a cleaner room that i'm satisfied with!
𝟷𝟷) 𝚠𝚑𝚊𝚝 𝚠𝚘𝚞𝚕𝚍 𝚢𝚘𝚞 𝚍𝚘 𝚠𝚑𝚎𝚗 𝚝𝚑𝚎𝚛𝚎 𝚒𝚜 𝚊 𝚝𝚘𝚛𝚗𝚊𝚍𝚘 𝚊𝚙𝚙𝚛𝚘𝚊𝚌𝚑𝚒𝚗𝚐 𝚢𝚘𝚞𝚛 𝚍𝚒𝚛𝚎𝚌𝚝𝚒𝚘𝚗?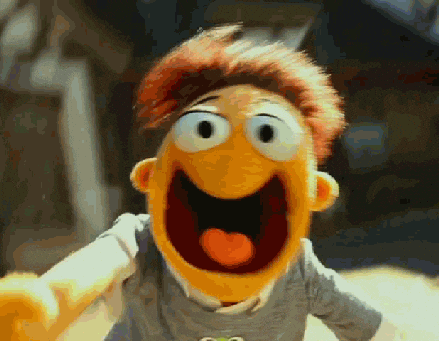 RUN.
𝚊𝚗𝚢𝚠𝚊𝚢𝚜
𝟷𝟷 𝚗𝚘𝚖𝚒𝚗𝚎𝚎𝚜
➵ blue @a blond, a book, and a blanket
➵ hemalatha @frame of the soul
𝟷𝟷 𝚚𝚞𝚎𝚜𝚝𝚒𝚘𝚗𝚜 𝚏𝚘𝚛 𝚖𝚢 𝚗𝚘𝚖𝚒𝚗𝚎𝚎𝚜
what's your favorite season?
what is a meal that you are a pro at cooking?
who / what inspired you to blog?
sweet or savory?
what book would you read over and over again and never get bored of it?
out of the three, which would you want to be: actor / actress, director, or scriptwriter?
what quote do you stand by / inspires you?
do you play any sports? if yes, why that specific sport?
where would your dream house be?
one unusual piece of advice?
what is one good thing that happened to you this week?
𝚝𝚑𝚊𝚝𝚜 𝚊𝚕𝚕!
𝚊𝚗𝚍:
i apologize for not putting this out earlier, but please make sure to always share your support for the Black Lives Matter community!

petitions:

Justice for Breonna Taylor – change.org

Justice for George Floyd – change.org

★ ★ ★

Aditi @One in a Million wrote a beautiful post on Why It's #BlackLivesMatter and not #AllLivesMatter – very informational

More ways to support
𝚑𝚊𝚟𝚎 𝚊 𝚠𝚘𝚗𝚍𝚎𝚛𝚏𝚞𝚕 𝚍𝚊𝚢 𝚏𝚞𝚕𝚕 𝚘𝚏 𝚜𝚞𝚗𝚜𝚑𝚒𝚗𝚎 𝚊𝚗𝚍 𝚗𝚎𝚟𝚎𝚛 𝚏𝚘𝚛𝚐𝚎𝚝 𝚝𝚑𝚊𝚝 𝚢𝚘𝚞 𝚊𝚛𝚎 𝚋𝚎𝚊𝚞𝚝𝚒𝚏𝚞𝚕!